Marek
Member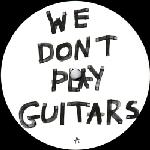 Offline



Joined: 24 Mar 2011
Posts: 59


Localisation: Prague
Posted: 2016-03-20, 18:10

 

   Post subject: International Shakuhachi Festival Prague 2016, 2 - 6 Jun

---



I would like to invite you to ISFP 2016, the 10th anniversary issue of Prague Shakuhachi Festival. This year we are thrilled to have two orchestral concerts, one featuring the November Steps (Takemitsu Toru) and Concerto for Shakuhachi and Orchestra (Ryohei Hirose) - two seminal works for the shakuhachi and a symphony orchestra.
ISFP is a multi-genre music festival aimed at presenting traditional, modern and new solo, chamber and symphonic music for Japanese and European musical instruments. This 5-day event is the largest showcase of Japanese music in Europe with new aesthetic approaches to music and sound. It includes top concerts, casual public events, workshops, master classes, and lectures by the some of the most renowned foreign and local performers and academics.

Partners of the ISFP are The Music and Dance School of the Academy of The Performing Arts in Prague (HAMU), The Czech National Gallery, the Prague Spring Festival and BERG Orchestra.

We are releasing information about the coming guests as we go. These guests are confirmed as of now:

Mitsuhashi Kifu
Kumiko Shuto
Kurahashi Yodo II.
Christopher Yohmei Blasdel
John Kaizan Neptune
Akihito Obama
Hiromu Motonaga
Cornelius Boots
Steve Cohn
Gunnar Jinmei Linder
Jim Franklin
Vlastislav Matoušek
Topos Kolektiv
MAMA BUBO
BERG Orchestra
Dietmar Ippu Herriger
Seizan Osako
Prague Radio Symphony Orchestra

Check out more at https://isfp.cz/

Hope to see you there!

Marek

PS: Also we there will be a lot of workshops and masterclasses, film screenings and an exhibition of historical instruments at the Czech National Gallery.