JF Lagrost
Administrator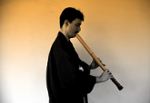 Offline



Joined: 14 Mar 2011
Posts: 390


Localisation: Paris, France
Posted: 2018-11-22, 15:50

 

   Post subject: Messages containing links / Captcha loop issue

---



A problem seems to affect all the forums managed by Xooit right now: after a certain number of investigations, tests, and read articles, it appears that posting a message containing a hypertext link triggers a verification procedure by Captcha; this procedure runs in a loop, which makes it concretely impossible to publish a message containing a hypertext link (and therefore, for example, an image). I have obviously reported this problem to Xooit, and I keep you informed of developments. In the meantime, if you encounter this problem, you can remove the "http: // www" part of your link and recommend to copy and paste it in the browser.

-------

Chers membres,

Un problème semble affecter en ce moment l'ensemble des forums gérés par Xooit : après un certain nombre d'investigations, essais, et articles lus, il apparaît que poster un message contenant un lien hypertexte déclenche une procédure de vérification par Captcha ; cette procédure tourne en boucle, ce qui rend concrètement impossible la publication d'un message contenant un lien hypertexte (et donc, par exemple, une image). J'ai bien évidemment rapporté ce problème à Xooit, et je vous tiens informé de l'évolution. Dans l'attente, si vous rencontrez ce problème, vous pouvez retirer la partie « http: // www » de votre lien et recommander de le copier-coller dans le navigateur.