laonikoss
Member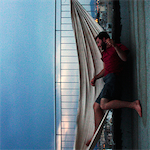 Offline



Joined: 05 Oct 2015
Posts: 4


Localisation: London
Posted: 2019-07-01, 16:40

 

   Post subject: Shakuhachi case for 2-part shakuhachi?

---



I cycle a lot (incl. to and from lessons) so I am looking for a case to protect the shakuhachi while in my backpack. For my 1.8 (nobe) I have a tai-hei shakuhachi case which is extremely durable, so I am looking to create something similar but for a shakuhachi with a joint.

Does anyone have any experience or ideas? What cases do you usually use, flute or oboe cases? Should I just get some 68mm PVC, cut it to size, and sew a cover for it and be done with it?

The most space-efficient case would be an oval case, but I have no clue where to start looking for hard oval cases - billiard cue cases are like this but too long.

Any ideas or suggestions welcome!